The cross in the centre of Borrowby is of medieval origin.
The village is built at the junction of four roads and was once split between two wapentakes, Allerton and Birdforth. The portions which belonged to Birdforth were known as the Gueldable.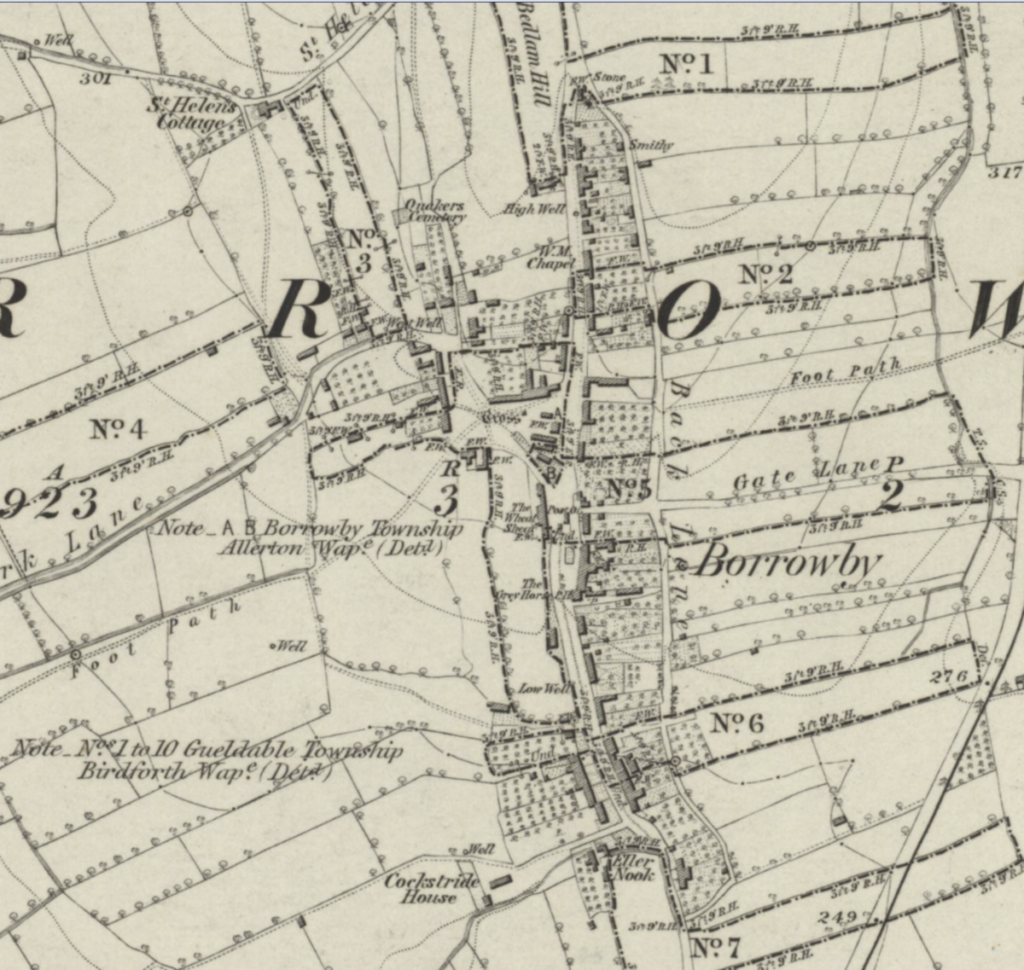 The English Heritage listing describes it very briefly as Ashlar. 3-step podium; plinth; short shaft; blocking course with rounded stone cross above.