I believe these boilers between Kettleness and Sandsend are the remains of the SS Lucy, corrections welcome if you know otherwise.
Built as the MAGDEBURG for Leith, Hull & Hamburg Steam Packet Co. in 1910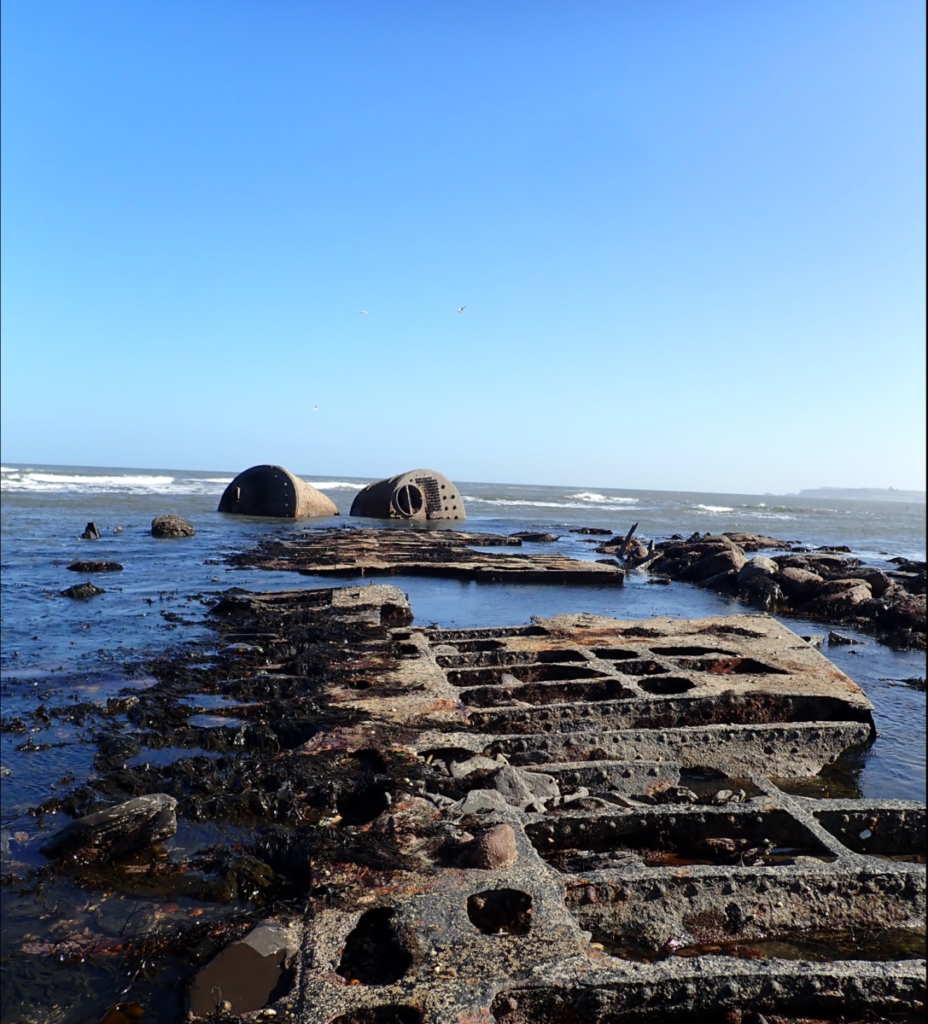 Renamed Lucy in 1929 and ran aground December 1930 travelling from Grangemouth to Bordeaux. All eighteen crew rescued by Whitby lifeboat.