This plate belonged to 10 ton single cylinder road roller built in 1888 which was dispatched new to Kirkleatham Urban District Council and later owned by Redcar Urban District Council.
This company advert from the same year of 1888 may give an idea of what it looked like.
The only local photo I know which features a traction engine is this one from road laying at Lazenby, so there's a very slim chance it could be the same engine.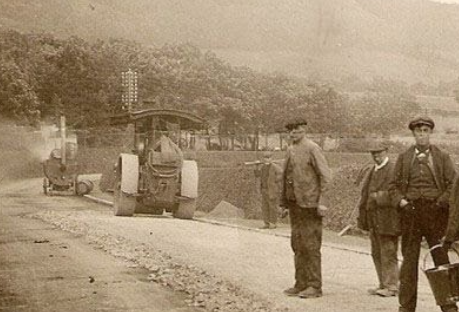 At some point later in its life it was sent to Bomford & Evershed who were an agricultural machinery manufacturer and contractor based in Warwickshire, they formed in 1904 so it must be after than date, it was scrapped in the late 1930s
Many thanks to Stewart Ramsdale for highlighting this item when it recently surfaced at an auction house in Evesham, Worcestershire